MUNNAR TOURIST PLACES
Munnar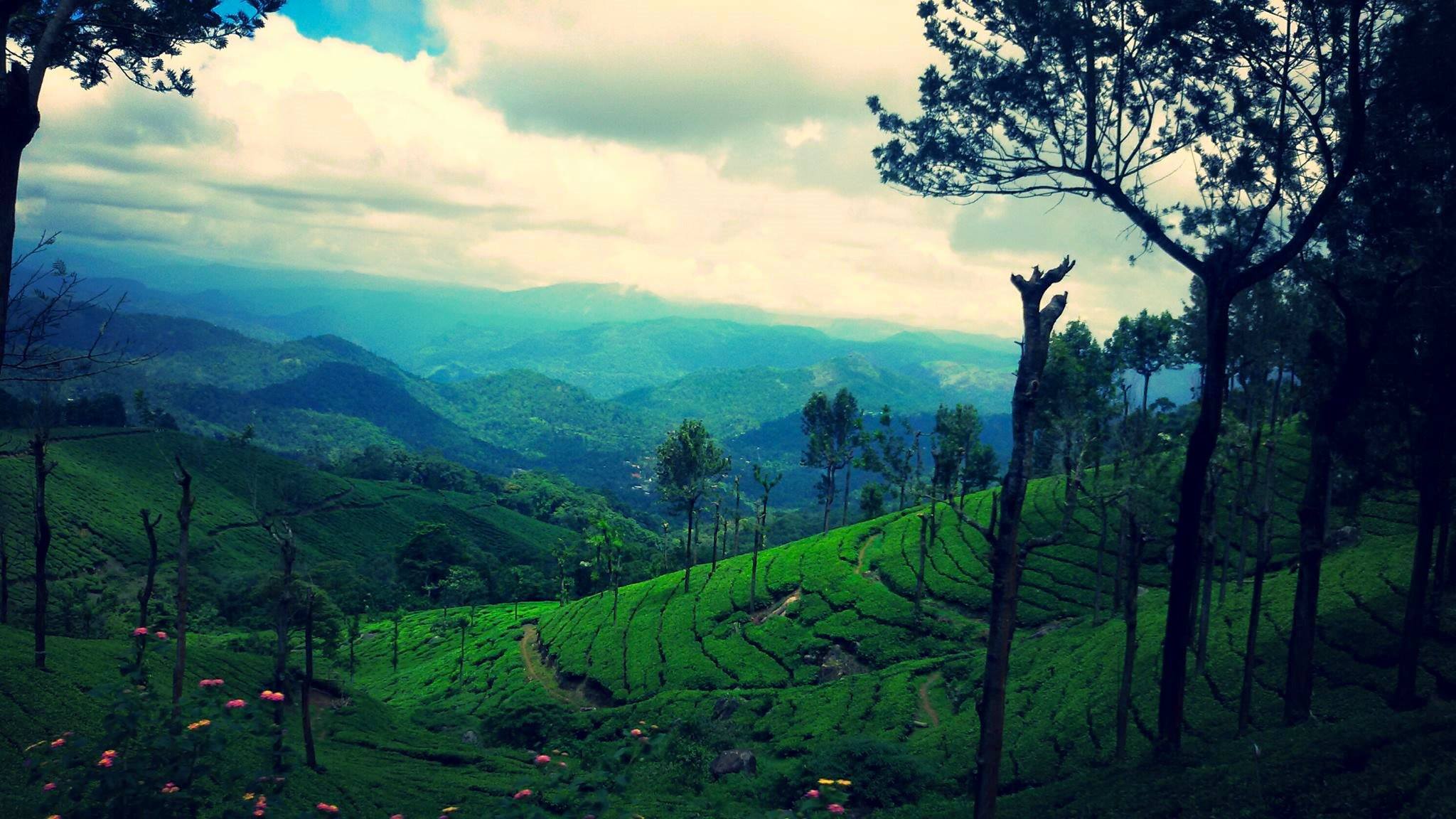 Munnar is a must see tourist place if you are visiting Kerala. Munnar is a hill station and one of the most beautiful places in Kerala to be visited . If you have plans to visit Munnar stay at least for 2 nights, you can enjoy Waterfalls, rolling hill and more than a dozen of places to see near Munnar. Most of the hotels provide NON A/C rooms in Munnar So if your trip is in summer (March – May) and require A/C Accommodation it is better to inform your travel agent in advance. Driving in hill stations requires some special skills so never hire taxi from Airport or Railway stations to Munnar as they will not be experienced in hill station driving. If your travel itinerary is short and first tourist place in Kerala is Munnar then it is better to move straight to Munnar.
8 BEST PLACES TO VISIT IN MUNNAR
I.Eravikulam National Park(RajaMalai): is considered as one of the best places to visit in Munnar. watch the Nilgiri thaws (rare species of mountain goats,) here you can find a rare tropical plant called Neelakurinji which blooms only once in 12 years.
ENTRY FEES FOR ERAVIUKULAM NATIONAL PARK
Indian – 83/- (Children – 65/-)
Foreign Nationals – 360/-
TIMINGS FOR ERAVIKULAM NATIONAL PARK
8:00 AM to 4:30 PM
ERAVIKULAM PARK CLOSED FROM FEBRUARY TO MARCH DUE TO THE CALVING PERIOD OF THAWS
2.Mattupetty Dam: It is famous for its still water which reflects the tea garden around. It is easily accessible from Munnar town. If you are an adventure lover you have a chance to trek to sholar forest from here.
Entry -Free
3 Cheeyyappara Water Falls: It is a beautiful waterfall. It is on the way from Cochin to Munnar ,best for some snaps and short break in the journey to Munnar.
Entry -Free
4.Devikulam: It is a Hill station with a awesome scenic beauty like all other tourist places in Munnar and a paradise for trekkers. If you are not fond of trekking this is the place that you can avoid.
Entry -Free
5.Attukal waterfalls: This is a seasonal waterfall. It is best to stop here for photos towards your Munnar journey.
Entry -Free
6.Flower gardens: Wonderful place with different types of flowers.
Munnar Flower Garden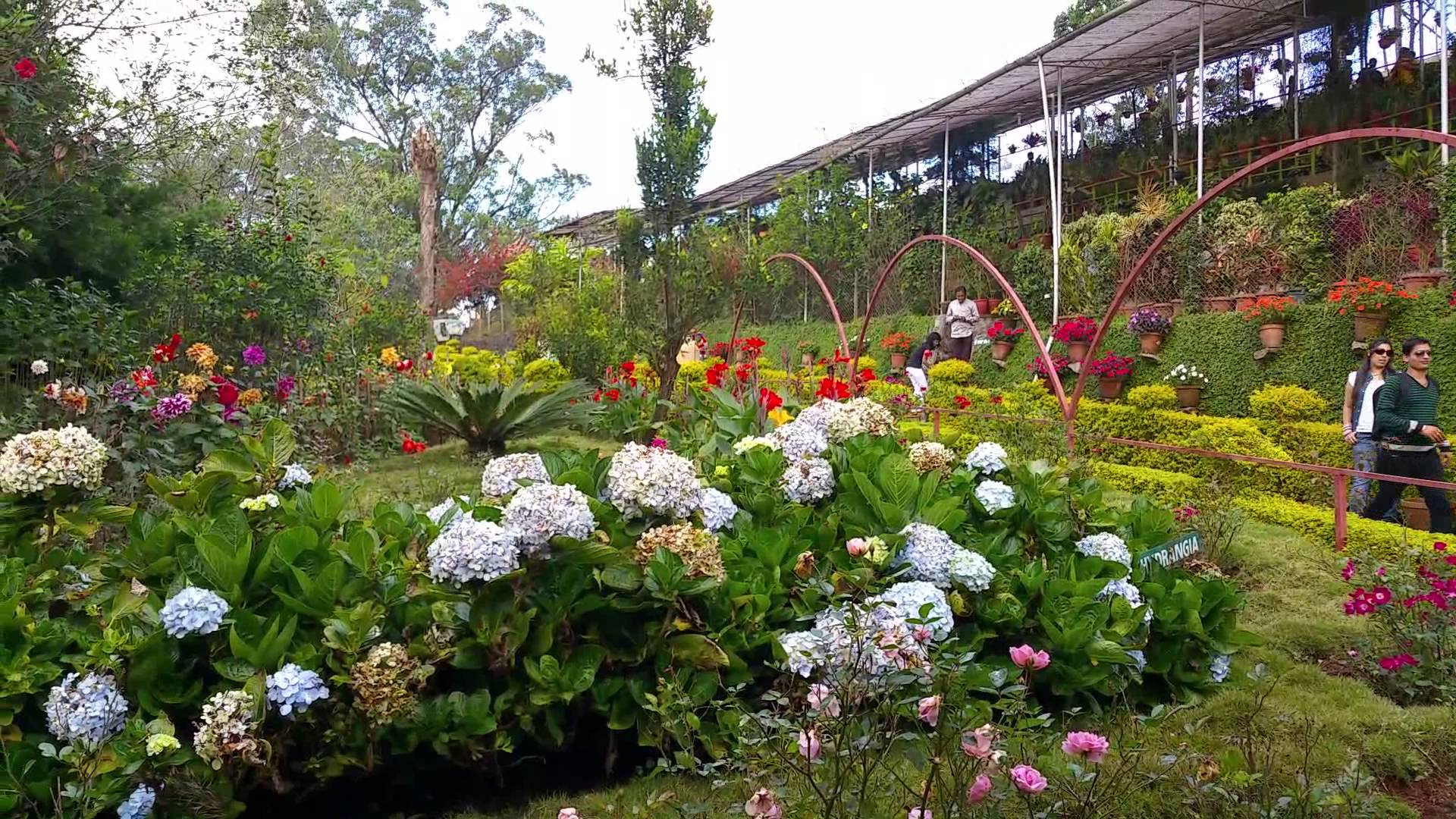 The best part is all flowers are defined by signs. Highly recommended for family tourists and children.
Entry Fee –INR 30
7. Echo Point Around 14.5 Km from Munnar: A must place to visit if you are visiting with Munnar with family. A best place for children to scream and hear back their voice after few seconds.
Entry -Free
8.Tea Museum- The first team museum in India open for public. Owned and Run by Tata Tea this museum shows the history of tea plantations in Munnar through a 30 minutes short film. The main attraction is the live tea making process.
Timings - Opening & Closing for Flower Garden: All the days of a week
Monday – Sunday: 9.00 AM - 6.00 PM
Entry Fee- INR 75 Adults & 35 for Children.
Tea Tasting Charges - INR 20.
Open on all Public Holidays
Distance from Different places to Munnar
Cochin to Munnar:127 km/4.30 Hours
Thekkady to Munnar:85 km/2.30 Hours
Trivandrum to Munnar:265 km/5.40 Hours
Kanyakumari to Munnar:336 km/6.45 Hours
Alleppey to Munnar:160 km/04 Hours
Also Read: Thekkady Places to visit